March, Often - Green Dragon Tavern:
Samantha Moore (SCA - Ambra Michelli) typically performs annually at the Green Dragon during the "Gulf Wars" event held by the SCA (Society for creative Anachronism) in March at the "Green Dragon Tavern".
Live Facebook Performances Scheduled:
​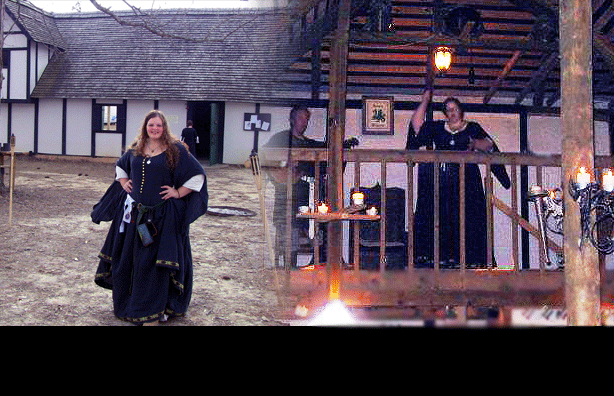 Feel free to share any and all songs you learn at your own revelries (Even/Especially if Samantha/Ambra is present - there is no greater flattery!). The more you learn, the more we have to write to sing new songs! Conctact Ravenboy Music for cover recording. Otherwise, Play On!
"Sing us Something Powerful, Proud, or Pretty..."
Known World Cooks & Bards Event Concert!




Premiere: September 12, 2021, 6PM EDT
The Known World Cooks and Bards event shared the spotlight with many a performing artist over the course of the event. Tune in next time for more artists. This set features select songs from CD collections Iron Hart, Songs from the White Hart, and yet to be recorded pieces - All lyrics available in our "Songbook By CD & Collection" drop downs. Come join and enjoy!

For more on all the C&B performances available through the event, visit the C&B Website.
Green Dragon! Pennsic Performance ARts Tent! Local Events!
Samantha Moore (Ambra Michelli) has performed primarily in the SCA (Society for creative anachronism). Visit our YouTube channel for in studio recordings. But for a few examples of medieval folk live performance, check it out!
Filksing with Leslie Fish and Samantha Moore
Filksing with Leslie Fish and Samantha Moore
02:29:42
Your Journey's Just Begun
03:52
Samm_Pennsic_Sorry.mp4
02:08
Medieval Folk Music for the Current Middle Ages
Harts Haven Presents
Ravenboy Music Artist
S

amantha Moore